Date/Time
Date(s) - 17/10/2021
9:00 am - 5:30 pm
Location
Pranic Healing Centre
Categories
MCKS' Crystal Pranic Healing©
Learn the power of crystals and gemstones to enhance your healing ability, spirituality and prosperity.
(Pre-requisite: Advanced Pranic Healing)
This is a single day course with 8 hours of tuition – Facilitated by Fara Curlewis, authorised Instructor of MCKS Crystal Pranic Healing.
What will you learn in this Crystal Pranic Healing© Course?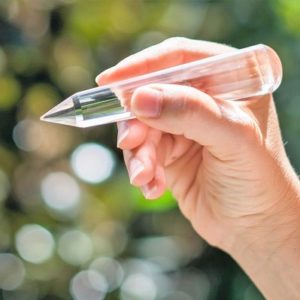 Increase your healing power by using specific crystals.
Extract negative emotions and energies from your aura quickly and easily.
Create shields for faster healing and to protect yourself, your family and possessions from negatives energies and psychic attack
Learn to consecrate crystals to attract good health and prosperity for yourself and others.
Learn when and what crystals to use for rapid healing
Learn to de-program crystals of old energies and how to re-program them
Charge and consecrate crystals for your health, happiness and financial success                                                                           
*Please note: Bookings within 12 hours of the start time of the workshop incur an additional fee of $20*
PREFERRED PAYMENT OPTION (1) EFT- Pranic Healing Centre (CBA) BSB 064-119 Acc 10180633 (please use your name as the reference)
OTHER PAYMENT OPTIONS (2) Credit card-see below or call with card details to mob 0418 217 193 or (3) PayPal see below
Bookings