The Work of Byron Katie©
Allow yourself to end your own suffering with four simple questions.
The Work of Byron Katie© is a way of identifying and questioning the thoughts that cause all the fear and suffering in the world. Experience the happiness of undoing those thoughts and allow your mind to return to its true, awakened, peaceful, creative nature.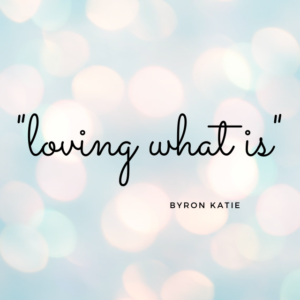 How can this happen?
Be guided through a simple yet powerful process of inquiry called The Work.
The Work has been developed by Byron Katie www.thework.com
By answering four simple questions you find that your stressful beliefs about life, other people or yourself will radically shift. These four questions allow you to end your suffering and start a life of freedom and joy. People who have done The Work faithfully, report life-changing results within 1-2 sessions or join us in our half-day workshops offered 3  times a year. These workshops are for those both new to The Work as well as those who are experienced in this form of inquiry.
Next Workshop:     To Be Scheduled
Who would you be without your story?
Learn to 'unlearn' the stories you that create the pain, sorrow or suffering in your life.

Imagine being able to accept the life you have had up to now…. and being able to find the treasures, the gold dust, the teachings and the souls lessons in your past experiences … then allowing youself to experience peace, joy, depth, purpose, love and wisdom in your life.
Once this process has begun you are then able to create the life you long for!  To begin this true experience of life we need to stop regretting, resisting and arguing with the life we have had to now. We can then align ourselves with the life we long for and as Byron Katie both, role models and teaches we can be "loving what is" instead!
Can it really be this easy? Yes, and I can teach you this simple process.
During individual sessions or during the workshops you can:
Inquire into issues on health, relationships, work, family, finances & the world
Discover & transform unhelpful beliefs
Experience practical exercises to challenge habitual & destructive thought patterns to find peace & freedom
Discover the simplicity of dissolving your struggle
Experience the freedom of you without your story
they shouldn't think, say or do that; I need more money; I'm too fat; he/she doesn't appreciate me; the world's not safe.
Thoughts like these may constantly run through our minds, fostering fear, anger, struggle, stress, loneliness and depression.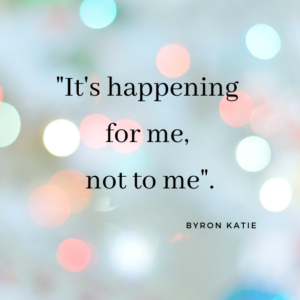 How different would your life be if these thoughts never bothered you again?
The more open you are to exploring your deepest beliefs, the more enlightened and relieved you'll be!
Next Workshop:     To Be Scheduled
Testimonials
Testimonials from recent workshops:
I enjoyed myself immensely and can't wait for the next one. Honestly I feel SOOOOOOOO good when I'm doing, talking, watching or BEING around all that wonderful "stuff" - it's almost like anything is possible!
Fara used a combination of Pranic Healing and counselling and my life has blossomed. I now feel more energised and in control of my life. I have direction and I enjoy a more harmonious relationship with my family. Not only did I experience healing in my body but also a feeling of inner peace.
I then took the PH courses offered by Fara and now feel I have been blessed with a framework for my spiritual beliefs and the ability to heal myself and my family.
I had no idea what Pranic Healing was and after three sessions my back pain was dramatically alleviated and, for the first time in almost a year, I was able to sleep through the night without waking from pain. I have since seen Fara for other matters and have found her perceptiveness and groundedness remarkable.
Fara empowered me to play a role in my own healing.
Fara has helped me become more centred and grounded and to value and respect myself. Plus she has helped me raise my level of parenting skills and has given me tools to become a stronger person and a much better parent. I highly recommend Fara as a counsellor and Pranic Healer.
When I see Fara I always get so much more than I could have anticipated from a session. Her experience in energy healing & counselling is so vast and rich.