Date/Time
Date(s) - 21/11/2020 - 22/11/2020
10:00 am - 4:00 pm
Location
Ramada-Windsor (previously Brisbane International)
Categories
Achieving Oneness with the Higher Soul.
This weekend is open to all students interested in Pranic Healing & Spiritual Development … a weekend to feed your soul!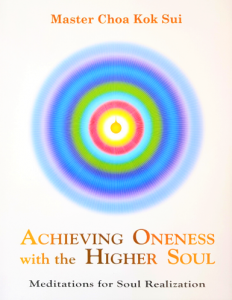 Through this Achieving Oneness With The Higher Soul course, you will learn to experience a blissful union with your divine nature and the universe.
This is a practical journey towards spiritual transformation. Ancient meditations will be revealed and taught to the public for the first time.
These techniques allow you to accelerate the Union of your incarnated soul (often described as the personality or lower self) with your Higher Soul (Higher Self). This phenomenon is known as "Soul-Realization", "Enlightenment" or "Self-Realization" read more
*Please note this course and/or Pranic Psychotherapy is the prerequisite for Arhatic Preparatory Yoga*
Facilitated by Marilette Liongson. Mariette is an active and senior disciple of Master Choa Kok Sui. She has been devoted to the spreading and practice of Pranic Healing and Arhatic Yoga since 1989. Her service involvement is in promoting group practice of the Meditation on Twin Hearts and in editing MCKS books, teaching manuals and audio recordings. Marilette is also a senior instructor of Arhatic Yoga and Pranic Healing courses.
Bookings