Date/Time
Date(s) - 07/03/2020 - 08/03/2020
10:00 am - 5:00 pm
Location
Pranic Healing Centre
Categories
Start 2020 with clear vision!
Improve Your Eyesight Naturally
Throw away your glasses – with Leo Angart
Leo Angart wore glasses for 26 years before he learnt to get rid of them 16 years ago. Leo now teachers Vision Training worldwide. It is effective for myopia, astigmatism, presbyopia, strabismus & more. It is easy, effective and you can see results quickly. Leo is an International speaker & author of 'Improve Your Eyesight Naturally' and 'Read Again Without Glasses'. More about Leo & his work read here
* please note Leo Angart & his Course is not part of the MCKS Institute for Inner Studies work.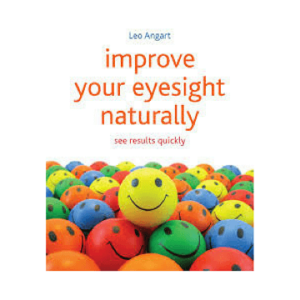 Are reading glasses inevitable? Read Leo's answer
What glasses do to young eyes? Read Leo's answer
This course is $385
Senior discount $308
Re-sit fee $100
*Please note: Bookings within 12 hours of the start time of the workshop incur an additional fee of $20*
Payment Options: (1) EFT to Pranic Healing Centre (CBA) BSB 064-119 Acc 10180633 (please use your name as the reference) or (2) Credit card-please call with card details to mob 0418 217 193 or (3) PayPal (below)
Bookings