Date/Time
Date(s) - 18/09/2021 - 19/09/2021
9:00 am - 5:00 pm
Location
Pranic Healing Centre
Categories
MCKS' Advanced Pranic Healing©
This is a specialized workshop for those who wish to become more effective healers.
(Pre-requisite is Basic Pranic Healing)
In Advanced Pranic Healing©, you will learn how to utilize colour prana for quicker, more effective healing results.
These advanced techniques using colour prana or vibrations enable you to: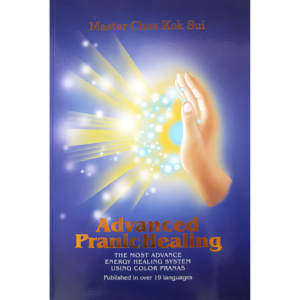 enhance the immune system,
cleanse the blood & internal organs,
create rapid regeneration & healing of wounds and
boost vitality & strength, in yourself & others.
Colour prana creates a more focused effect on the energy field and the chakras and you will become energized & more fully alive. More Information
*Please note: Bookings within 12 hours of the start time of the workshop incur an additional fee of $20*
PREFERRED PAYMENT OPTION (1) EFT- Pranic Healing Centre (CBA) BSB 064-119 Acc 10180633 (please use your name as the reference)
Other payment options (2) Credit card-see below or call with card details to mob 0418 217 193 or (3) PayPal see below
Bookings